Discover more from Hawaii Bulletin
Island innovation in focus. Hawaii-based science, technology, startups and entrepreneurs, featuring local leaders, creators, educators, and more.
Over 5,000 subscribers
PBS Hawaii Gifted Airtime for Fundraising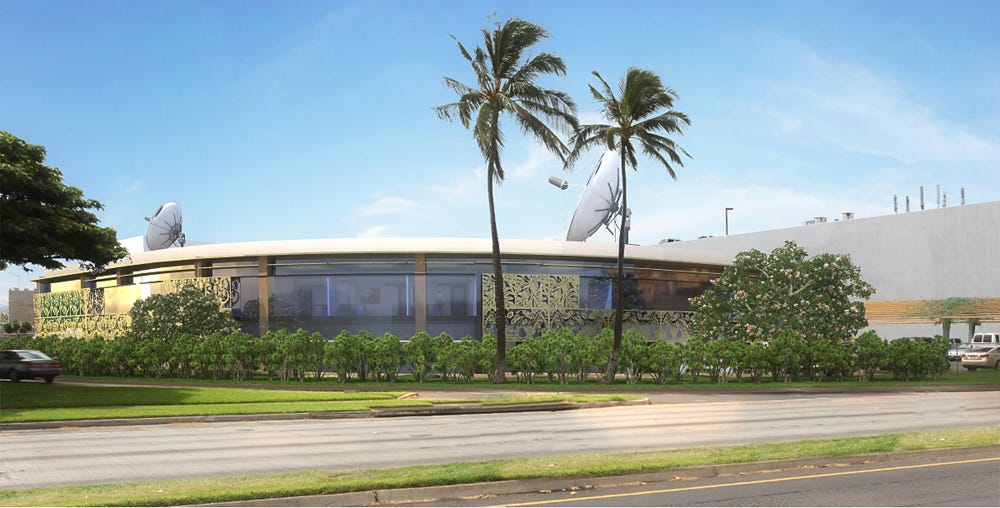 With the competition for eyeballs as fierce as ever, you won't normally see one television station promoting another. But that's what Hawaii residents will see tomorrow night, when Hawaii News Now, Hawaii's largest combined commercial television network, will donate airtime to help PBS Hawaii raise money for its new building.
During HNN's 10 p.m. news broadcast on Tuesday, Jan. 13, three two-minute commercial breaks have been donated to PBS. Valued at $30,000, the airtime will primarily go toward fundraising to build the public television station's Clarence T.C. Ching Campus near Sand Island. Construction of PBS Hawaii's new home began last year, and the station has already raised $23.7 million of its $30 million goal for the new facility. The exposure provided by HNN will help PBS Hawaii close the gap.
PBS Hawaii says it will also use some of the time to showcase its local and educational programs, and will also air shorter public service announcements aired on HNN over the next few weeks.
Leslie Wilcox, president and CEO of PBS Hawaii, described the airtime donation as "an out-of-the-box, community-minded gift."
"I checked with an editor at the public media publication Current and she couldn't recall this happening anywhere else, where a commercial news station is giving this much break time to a local PBS station," Liberty Peralta, PBS Hawaii communications director and a friend, tells me. "I guess if it were to happen, it'd be in Hawaii!"
And to HNN's credit, it's not the first time the network has helped its fellow local television stations.
In 2012, HNN actually carried competitor KITV's live mayoral debate when KITV's carriage dispute with Oceanic Time Warner Cable meant most Hawaii residents wouldn't be able to see it.
And earlier that same year, HNN general manager Rick Blangiardi aired an editorial that directly urged viewers to support PBS Hawaii as it kicked off its construction fundraiser.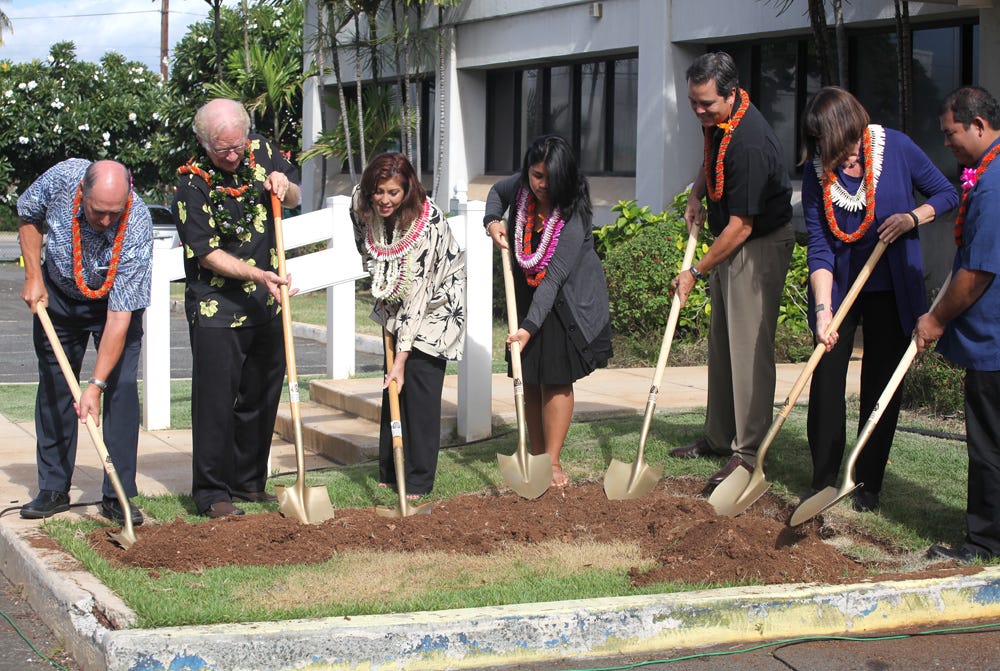 "I'm asking you to support a television station that is not one of ours," he says in the piece. "Have I lost my mind? No, because the station I'm asking you to support is Hawaii's only Public Television station, PBS Hawaii. They don't compete with us for ad dollars or even ratings. But they do provide an essential service through programs that educate and enrich the people of Hawaii."
Indeed, HNN has covered PBS Hawaii's other announcements more than a few times.
I'm personally glad to see this cooperation, as I am a periodic contributor to HNN's "Sunrise" morning news show, and I've also worked with PBS Hawaii now and then over the years.
For more information on the construction fundraiser, visit the PBS Hawaii website, or connect with the station on Facebook or on Twitter.
Photos courtesy PBS Hawaii.