Pixar Sculptor to Speak at Kapiolani Community College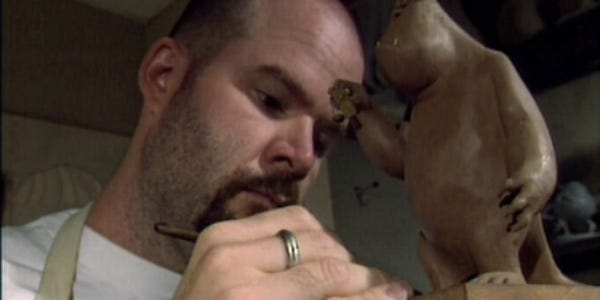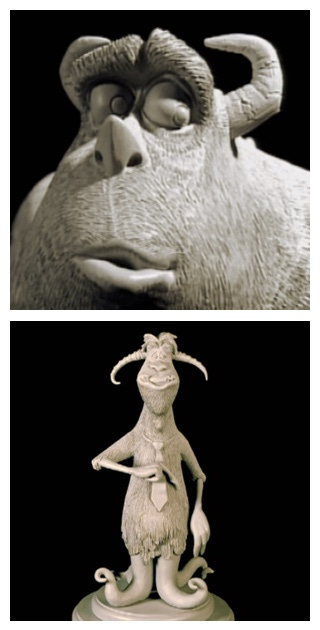 You'd have to have a heart of stone to not love the films from Pixar. From their groundbreaking animated blockbuster "Toy Story" in 1995, every major film the studio has released has been a hit, and most of them critically acclaimed as well, with Pixar movies earning 26 Academy Awards to date.
While Pixar is known for its incredible technical and artistic achievements in computer generated imagery, however, there's a lot more that goes into the magic you see on screen. And one of the talents behind the scenes is coming to Hawaii to talk about his work next week.
Jerome Ranft is a character sculptor at Pixar. As part of the character development process, he works alongside sketch artists, illustrators, painters and computer animators, but his creations are tangible, touchable, 3-D pieces.
"For me it's a lot of fun because I get a drawing, I knock something out in 3-D, and hopefully I put something into it that they didn't realize was there when they first do the drawing, and it gets them excited," he said in a video interview. "And then they do more drawings and I do more sculptures, and we kind of go back and forth until we reach something that everybody's happy with."
He says that they could spend as much as eight weeks developing a single character. The furry blue "Sullivan" character from "Monsters, Inc.," for example, had Ranft sculpting nearly 30 different versions.
"I don't get in love with any one piece I'm working on, it's usually the piece I'm working on at the time is my favorite," he adds.
Ranft is credited for helping to develop characters from Brave, Ratatouille, Cars, Finding Nemo, Monsters, Inc., Toy Story 2, and Up, and while at Disney, James and the Giant Peach.
If you want to learn more about his work, check out this video interview from Make from Maker Camp 2013. But the best way to hear about Ranft's creative process and how it plays a critical part in Pixar's films is from the man himself.
He'll be speaking at Kapiolani Community College on Wednesday, April 1 from 7 p.m. to 9 p.m. The presentation will be in ʻŌhia Building room 118. And the lecture is free and open to the public, thanks to a donation from the Wallace Foundation.