Nā Keiki o Puʻuhonua o Waiʻanae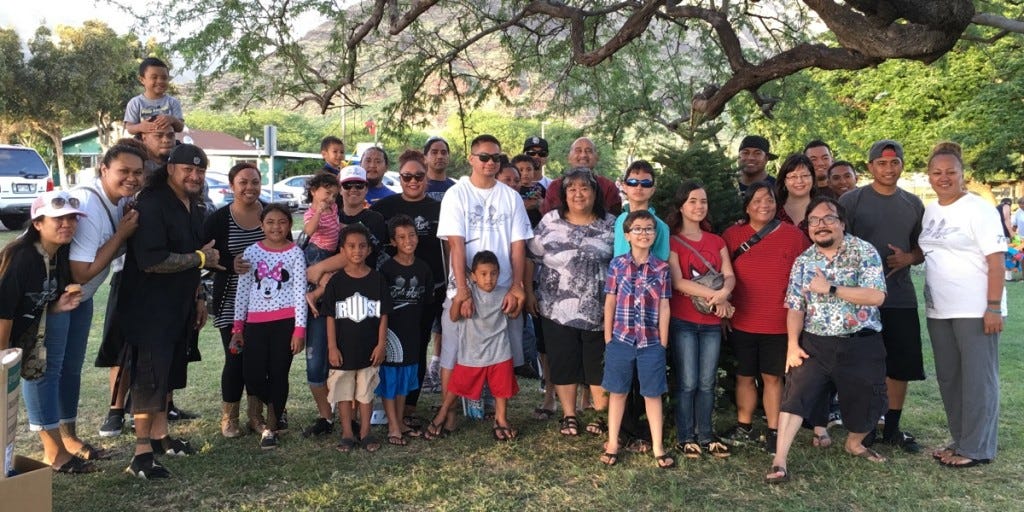 "Puʻuhonua o Waiʻanae" is the adopted name of the Waianae Harbor Village, a community of over 200 men, women, families and children living under cover of trees and brush near the Waianae Boat Harbor. Unlike homeless encampments in urban Honolulu that are displaced every few weeks, the Waiʻanae village has co-existed mostly peacefully with the surrounding neighborhood for years. Their story that was recently told in "The Harbor," a series of wonderful articles published by Civil Beat.
Colleen Yasuhara, my boss and VP of Sales and General Manager at Hawaii Information Service, was deeply moved by the Civil Beat articles. Our company had previously worked on service projects to benefit the Institute for Human Services, the homeless shelter next door to our office in Iwilei, as well as other community groups. This year, with the blessing of our CEO Faith Geronimo, we sought to find a way to support "Puʻuhonua o Waiʻanae" this Christmas, and specifically the many kids living there.
Through Civil Beat reporter Jessica Terrell and photographer Cory Lum (whom I've known since our days at Ka Leo O Hawaii at the University of Hawaii at Mānoa), we connected with Josiah Koria of Tyrell's Angels, a non-profit organization dedicated to supporting homeless kids. Tyrell's Angels was founded in memory of Tyrell Niko, who died at 17 months old in a tragic accident in Makaha in 2010. Josiah, his mother, and their family have worked with the families of "Puʻuhonua o Waiʻanae" for years, and graciously welcomed our participation.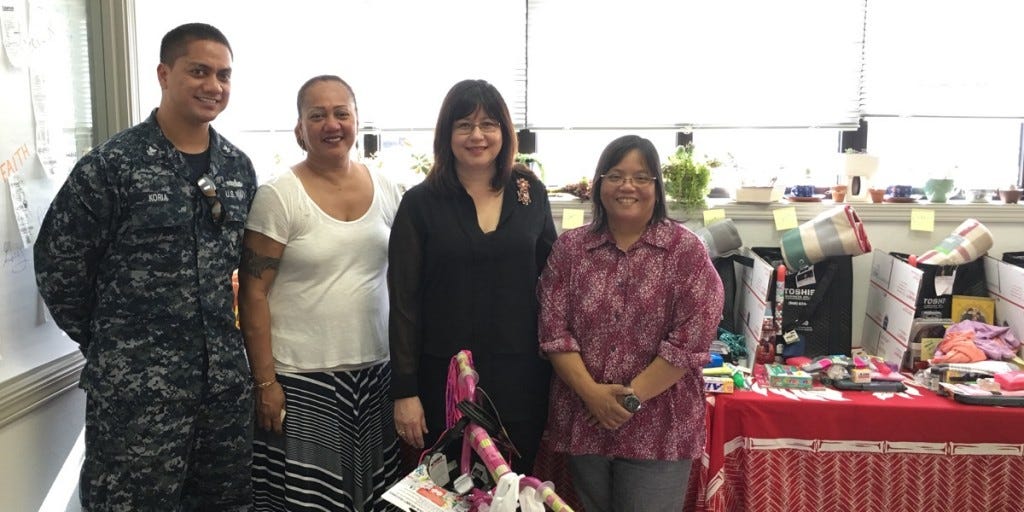 Tyrell's Angels had set up an "Angel Tree" of wishes of kids that were at the camp on Thanksgiving, requests for toys and games and clothes. Working from there, many of my coworkers donated money, gifts, and supplies to answer those wishes, and we were joined in our efforts by several friends and companies we work with.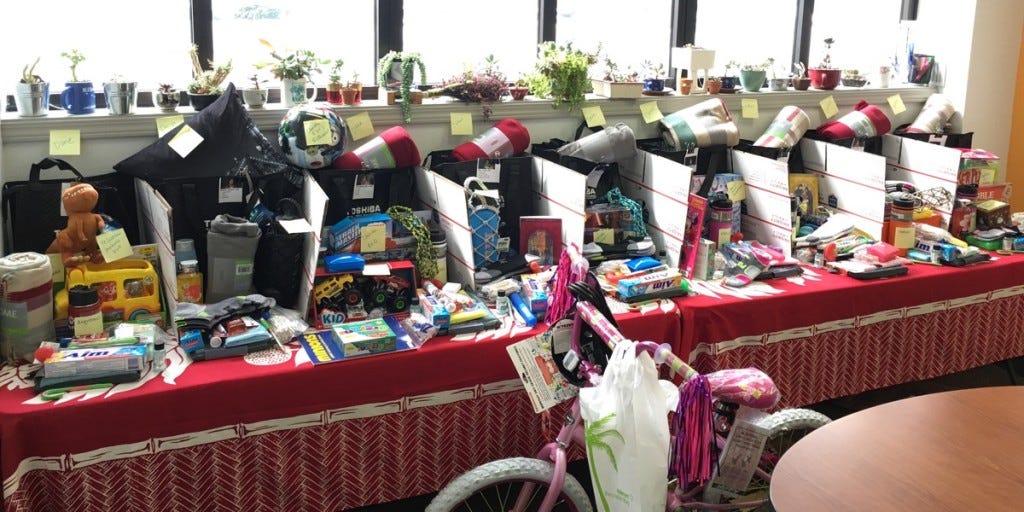 But the engine that pushed the project forward was Colleen, given the title of "Chief Officer of Holiday Magic" by Faith. She shopped nonstop, and made the most of every dollar donated. Because we knew that there were many more kids in the camp than were on the "Angel Tree" list, she made sure there were many extra gifts to give.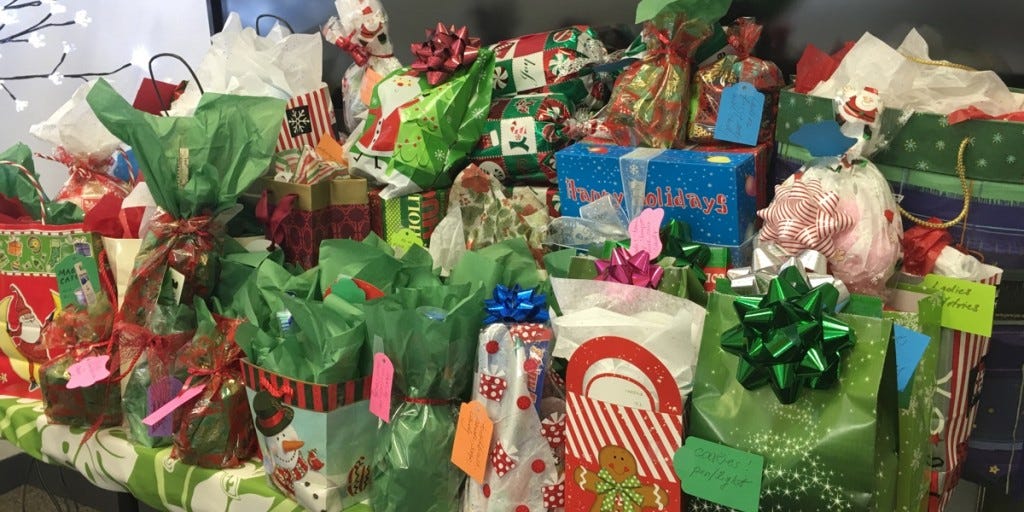 And all of this supplemented the many donations collected by Tyrell's Angels, which invited us to join them in Waiʻanae on Sunday to meet the kids and families and play a part in delivering some Christmas joy. I brought my three kids with me, as I knew it would be a priceless and memorable experience for them as well.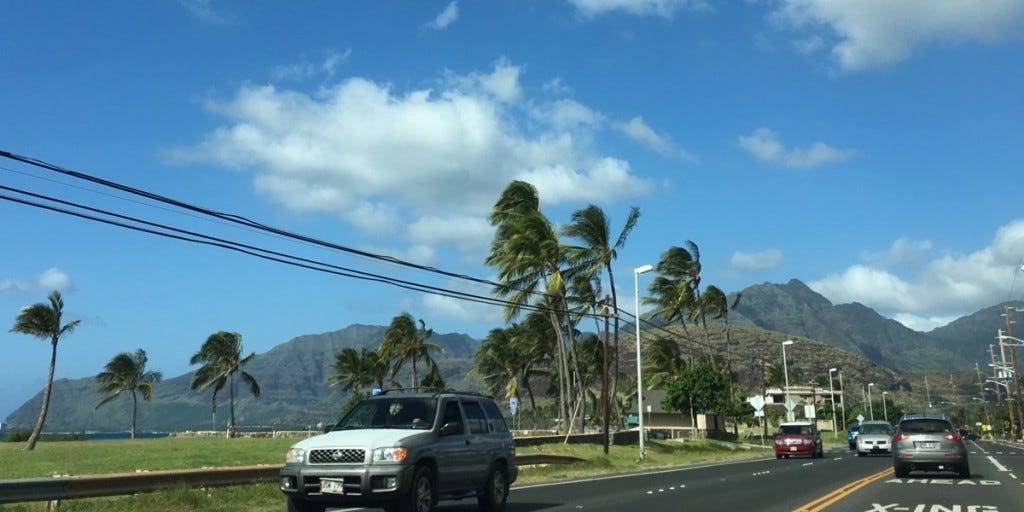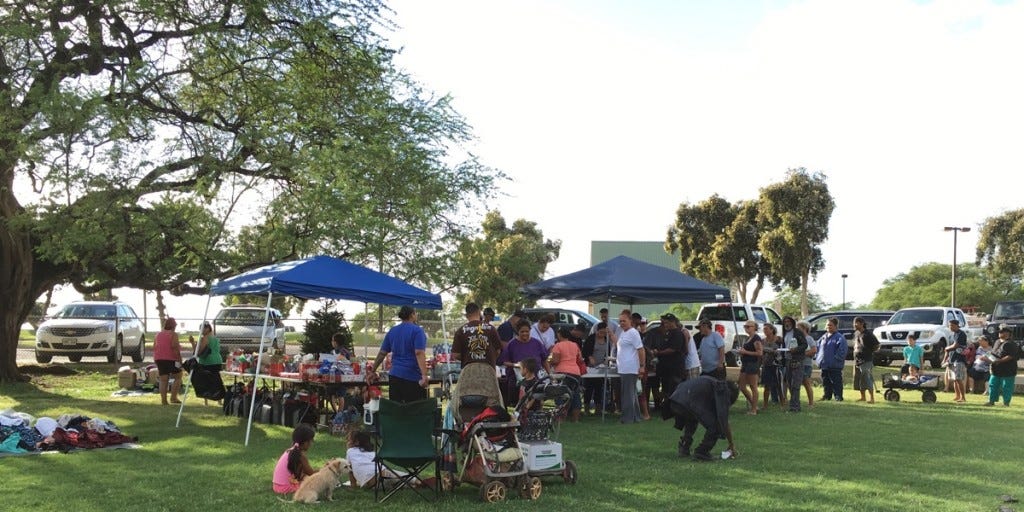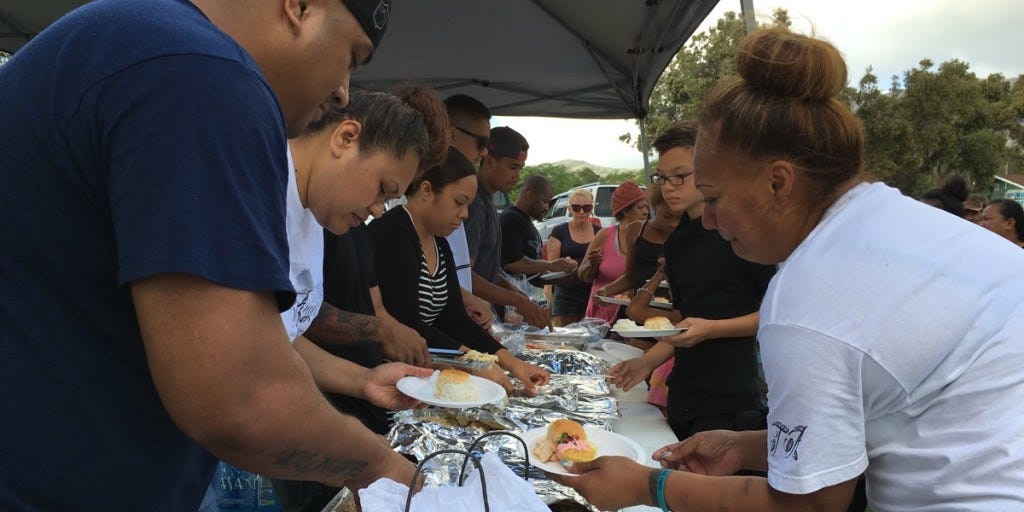 It was a gloriously beautiful day on the west coast. And soon enough, a veritable army of volunteers (members of Josiah's big, generous family) rolled into Waianae Regional Park with tents, tables, gifts, donated clothes and other goods, music, and a hearty meal. My kids were tasked with delivering Colleen's carefully packaged wish-list presents to many of the children, and everyone played at least a small part in handing out goodies.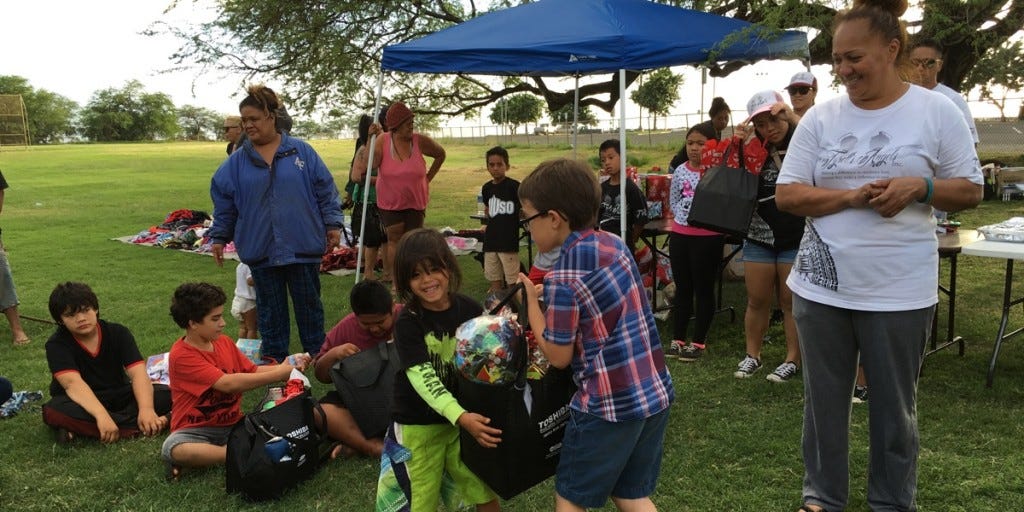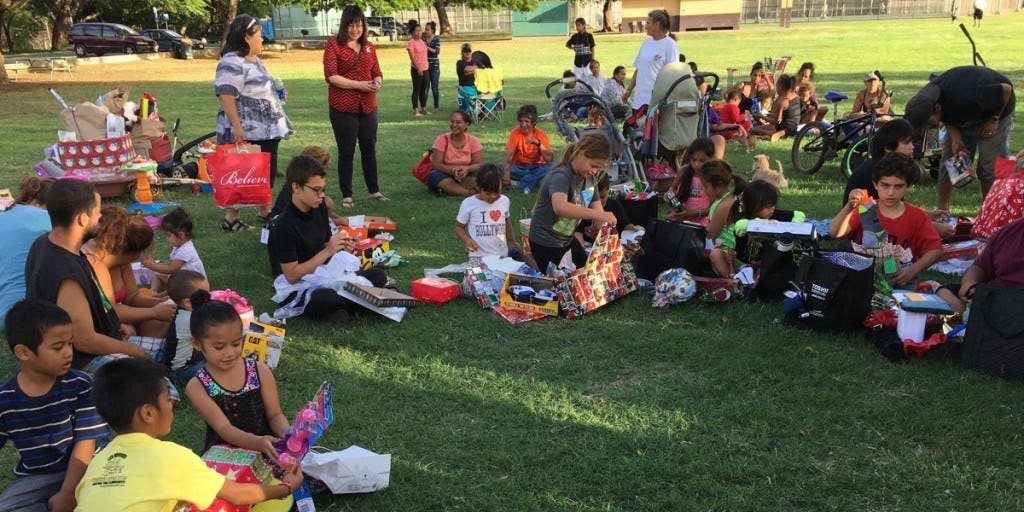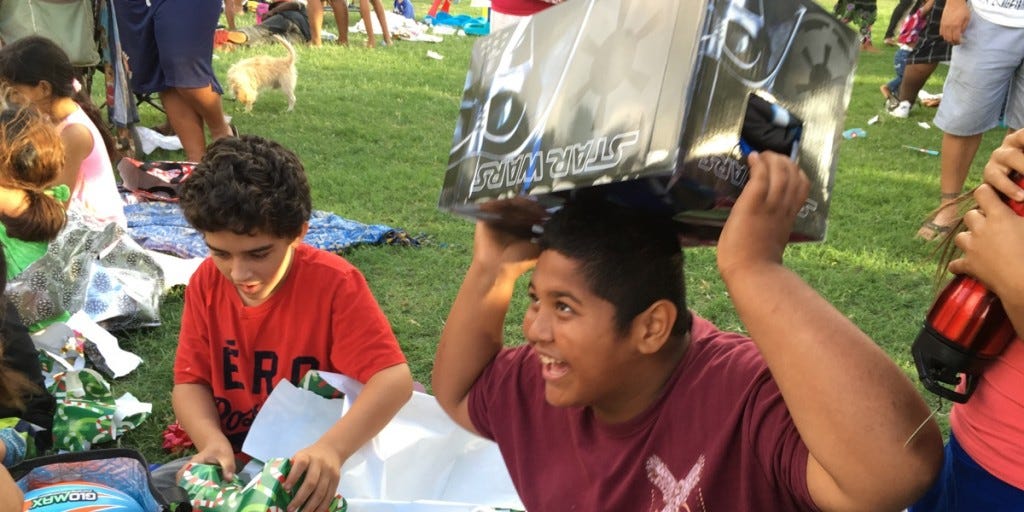 Watching a group of kids rip into their presents, laughing and smiling, was as joyous as you might imagine. The children's parents were also welcoming and happy. There wasn't a dry eye among us newcomers to the neighborhood. And while we were fortunate to have participated in the holiday gathering, we also wanted to pledge our continued support. Colleen, always thinking of ways to take things to the next level, has already started talking with Josiah about building a library and study sanctuary inside "Puʻuhonua o Waiʻanae."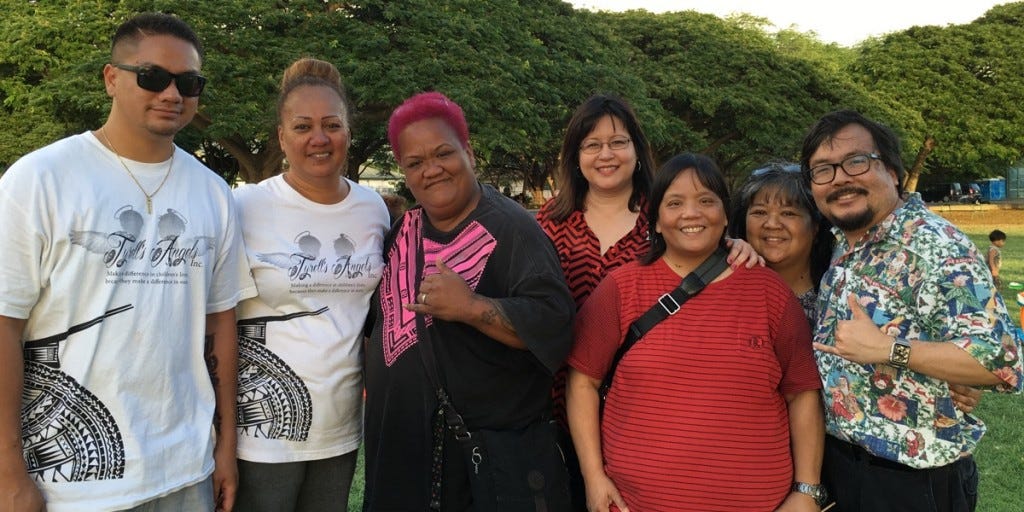 And the community may be able to put down deeper roots soon. Earlier this month, with the support of Waiʻanae residents, the state announced that it had no plans to clear the harbor encampment, giving the community some reprieve and stability. Now, its de factor leaders, Twinkle Borge and Loke Lono, are hoping to follow in the footsteps of Hawaiian sovereignty activist Dennis "Bumpy" Kanahele on securing a long-term lease to make "Puʻuhonua o Waiʻanae" an official neighborhood.
I rarely write about work here, but this was an experience I definitely wanted to share. And pictures tell the story better than words, so I invite you to check out the photo gallery on my company's Aloha Giving site or on our Facebook page.