Revolution Books Finds New Home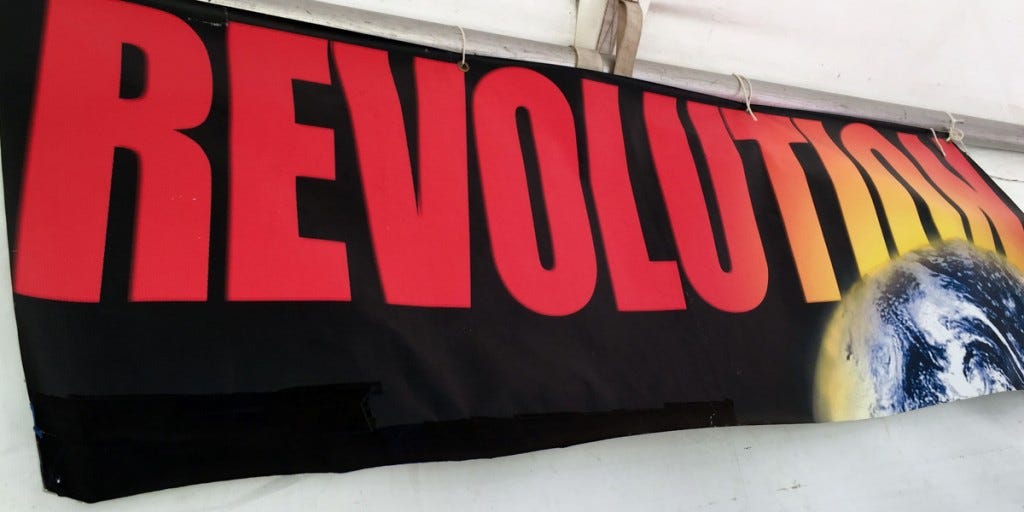 After nearly 40 years in anti-capitalist business, the fiercely independent, counter-culture bookstore Revolution Books was running out of time.
Last month, after more than a year of uncertainty, the store was informed that the lease for its second-floor space behind Puck's Alley wasn't being renewed. It was a space the store had occupied for several years, having previously moved from a narrow street-level storefront on University Avenue.
The store had already moved eight times since it opened its doors in Kalihi in 1976.
Although Revolution Books was initially told to vacate by next week Wednesday, an attorney helped them get an extension through the end of October. But that still wasn't much time to figure out what to do next.
"We've just been waiting for the axe to drop," the store's staff wrote in an email. "we have some huge decisions to make."
But the store's operators were determined to remain open, noting that the political atmosphere is increasingly in flux, making the alternative viewpoints they promoted more powerful than ever. After an emergency meeting of supporters, and buoyed by an Indiegogo campaign earlier this year that raised over $10,000, Revolution Books sought out to find a new home.
"We want to stay in the University area... we have a lot of support from the business community here and UH students and faculty comprise our main base," they wrote. "However, space in the area is very limited and expensive, and everything is very unstable because of major development plans."
As the search for a new home continued, Revolution Books revitalized its social media presence, sought out new university faculty members to place book orders, and started developing a sustainability plan. Just this past weekend, the store hosted a three-day book sale to clear overstock and used inventory.
"We made more money than we expected given that our books were so cheap, but more importantly, many friends came to ask about our move, relate why the bookstore is so important to them, and offer to help if they're able," the staff reported yesterday.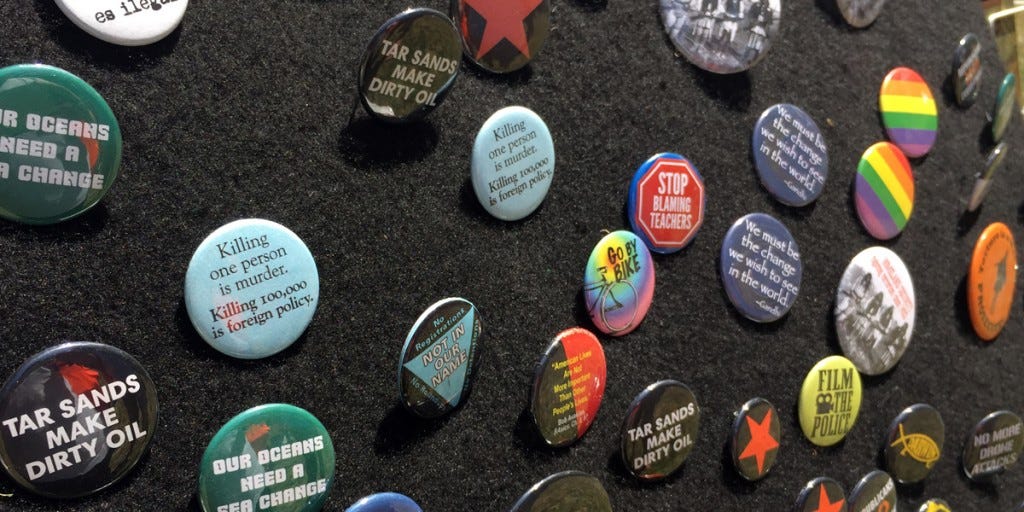 But the big news of the week was that Revolution Books had signed a short-term lease for a new space. Located on the second floor of University Square, it's just across the street from the current location.
"The space is smaller than our current space but it is also cheaper, which allows us to continue looking for 'the perfect space' and build our bank account," they wrote. "We're determined to not only survive, but to strengthen and expand. The world needs Revolution Books more than ever."
The Revolution Books staff notes that they will need help both renovating the new space as well as clearing out of the old one. but they are optimistic thanks to the loyal community they serve.
"The outpouring of support was tremendous, and strengthened our backs for the move upcoming move," they wrote.
Revolution Books does get a lot of its support from differently-thinking university faculty, who drive students to purchase their books there rather than from the university's on-campus bookstore. And the small shop does more than sell books, hosting regular events ranging from film screenings and author readings to musical performances and panel discussions.
But perhaps in keeping with the store's Communist roots and anti-capitalist mindset, the operation isn't a big moneymaker. Without donations, fundraisers, and staff pitching in personally, Revolution Books loses money every month.
The messages Revolution Books amplifies may be difficult to hear, and are certainly contrary to the mainstream, I've always appreciated the passion it inspires among its staff and volunteers. I'm always encouraged by the fact that you will often Revolution Books at community events right alongside national bookstore chains, fighting the good fight.
And while the store's new location above Uyeda's Shoe Store in Mo'ili'ili is a temporary one, it looks like Revolution Books will live to see its 40th anniversary next year.
For more information, visit RevolutionBooksHonolulu.org, or connect with the bookstore on Facebook and on Twitter.