Discover more from Hawaii Bulletin
Island innovation in focus. Hawaii-based science, technology, startups and entrepreneurs, featuring local leaders, creators, educators, and more.
Over 5,000 subscribers
Sisters Sing of Hawaiian Overthrow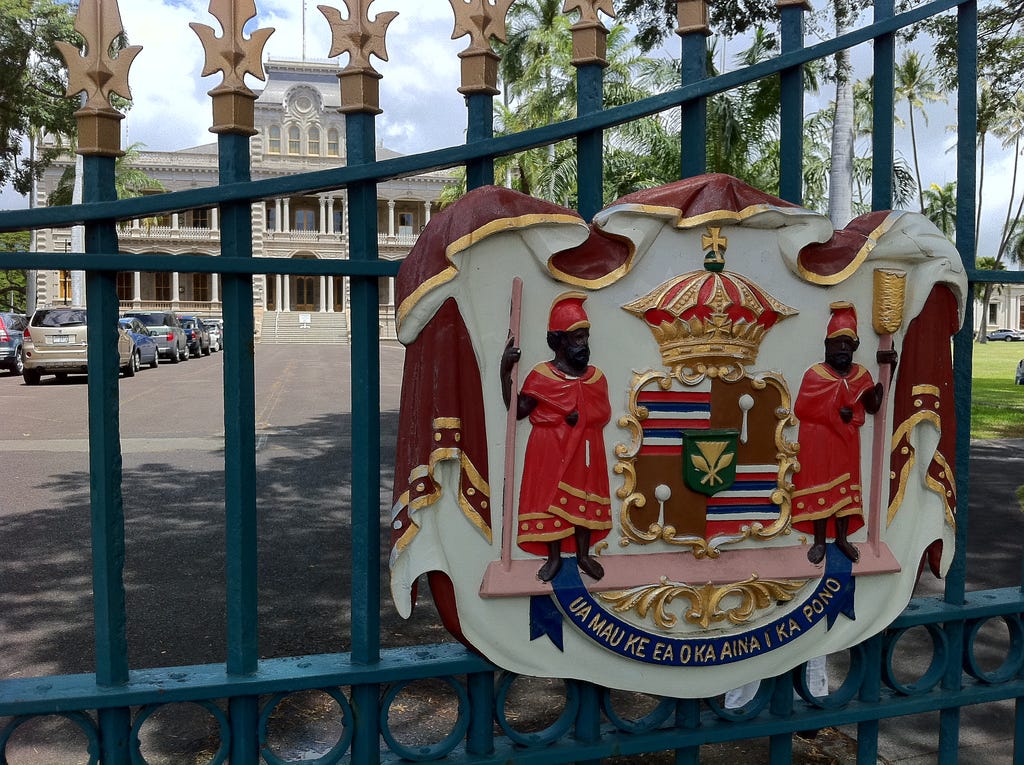 The history of Hawaii has inspired an unlikely advocate in the form of a pop/folk musical duo from North Carolina.
It was 122 years ago today, Jan. 17, 1893, that the kingdom of Hawaii was overthrown. Two years later, Queen Liliuokalani was imprisoned in Iolani Palace by a Western mililtary tribunal, and she spent eight months in an upstairs bedroom of the royal residence reading, writing, composing music (more than 160 songs), and quilting. She eventually abdicated the throne, but spent years protesting the overthrow and subsequent annexation of Hawaii by the United States.
It's a story that native Hawaiians today know well, and the overthrow of the monarchy is a wound whose pain still resonates throughout Hawaii politics and culture today. Unfortunately, it's something that most Americans aren't aware of, the word "Hawaii" conjuring merely superficial visions of beaches and umbrella drinks.
The Rosannah Sisters, Rebecca & Roxanna Goudarzi, hope to change that. Today they released "Mahalo," the first single from their upcoming album.
"On a family vacation in the summer of 2011, Roxanna and I visited the 'lolani Palace," Rebecca tells me. "Learning about the history of the overthrow of Queen Liliuokalani and her forced confinement in the palace really struck me, as I did not realize Hawaii, what I consider our most beautiful and picturesque state, was actually claimed in a very rough way."
The result is "Mahalo," which pays tribute to Hawaii's history but with The Rosannah Sisters' signature style. The duo is known for their complex harmonies and eclectic melodies, built upon "down-to-earth, Southern roots" but blended with hints of Celtic and English folk music.
My wife, who has a far sharper ear for music, described the sound as "very European, with a touch of musical theater and a pinch of Lacuna Coil."
I was certainly struck by the bridge of the song, sung in the first person from the queen's perspective: "Mahalo, malihini," which means, "Thank you, visitor."
Rebecca wasn't surprised, saying she left it "unclear whether the phrase is sung genuinely or sarcastically."
"I hope my interpretation of Hawaii's history is positive for Hawaii folks," she says. "More than anything, it is meant to raise awareness that the coup d'état happened, as I believe many people outside of Hawaii do not even know that."
You can listen to the song on SoundCloud, and it's available for download on Bandcamp for a donation of $1 or more. Find out more about The Rosannah Sisters on their website, on Facebook, on Twitter, or on YouTube.