Discover more from Hawaii Bulletin
Island innovation in focus. Hawaii-based science, technology, startups and entrepreneurs, featuring local leaders, creators, educators, and more.
Over 5,000 subscribers
UH Law School Stages First Art Show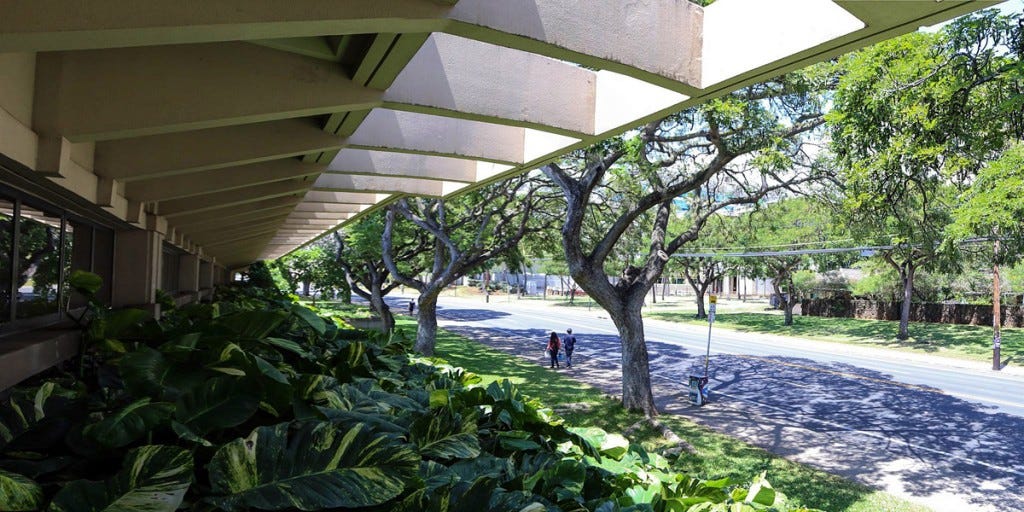 The Law Library at the William S. Richardson School of Law at the University of Hawaii at Manoa is hosting its first art show beginning this week.
Continuing the theme from yesterday, where local writers are showing off their creativity in other media, members of the UH law school community are similarly sharing their creations. The "Social Justice Art Exhibit" will feature paintings, drawings, photographs, prints and projections submitted by students, graduates, faculty, staff, and family members.
"The Social Justice Art Show is the first art display hosted at the William S. Richardson School of Law," said library director Victoria Szymczak. "Our goal is to provide a forum where art and law meet on common ground."
Szymczak explains that the exhibition theme of social justice furthers the spirit of the school's namesake, Chief Justice Richardson, whose leadership inspired the school's faculty and students to advocate on behalf of vulnerable people.
"The Law Library will be showing a great range of artistic mediums that highlight issues such as sex trafficking, development on Mauna Kea, Japanese internment camps, and equality for physically challenged individuals," she added.
The 'Call to Artists' went out earlier this summer, and following the Aug. 31 submission deadline, the newly formed Art Committee met to review and select the works for the exhibition. Among the artists featured will be Amy Monthei, an accomplished visual artist. She previewed "Equality," a mixed-media piece that was accepted into the exhibition, on her gallery's Facebook page.
The public is now invited to an opening reception on Friday, Sept. 25. Doors open at 5 p.m., and the event will also feature a special performance by Pacific Tongues at 6 p.m. The nonprofit Pacific Tongues group fosters an "active artistic Oceanic community of writers, spoken word performers, leaders, educators and students of all ages."
The exhibition, staged in the lobby of the law library (2525 Dole St.), will run through Oct. 23.
For more information on the "Social Justice Art Exhibit," visit the law school calendar, or check out the Facebook event. Though anyone is welcome to attend, organizers would appreciate it if attendees registered online.