Discover more from Hawaii Bulletin
Island innovation in focus. Hawaii-based science, technology, startups and entrepreneurs, featuring local leaders, creators, educators, and more.
Over 5,000 subscribers
Social Media and News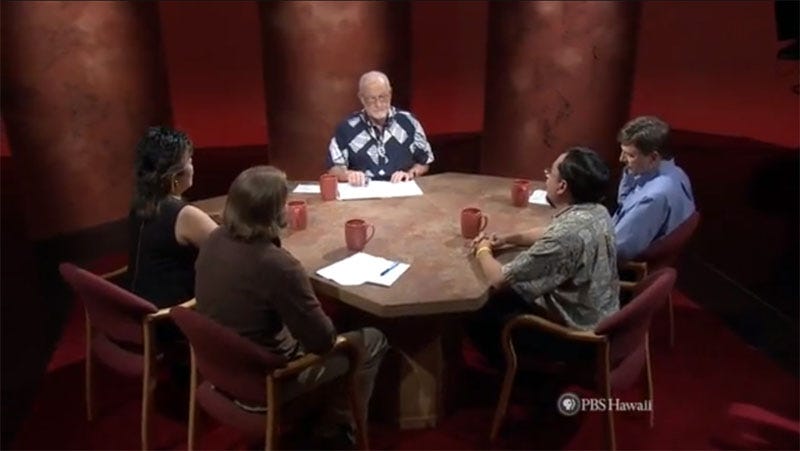 Last week I was honored to be a part of a panel discussion that explored the news business in the era of social media. The venue was the weekly live roundtable program "Insights" on PBS Hawaii, hosted by Dan Boylan (who is also a political columnist for MidWeek). My fellow panelists were Mark Platte, news director at Hawaii News Now, Nick Grube, a reporter at Civil Beat, and Melissa Chang, vice president of marketing and social strategy firm AdStreamz.
It was a great conversation (although as usual I talked too much and too fast). And while Dan Boylan was clearly not as into the social web as the rest of us, he was both delightfully curious and understandably skeptical.
You can watch the hour-long program now on YouTube: