Hawaiian Airlines selects Starlink to provide in-flight connectivity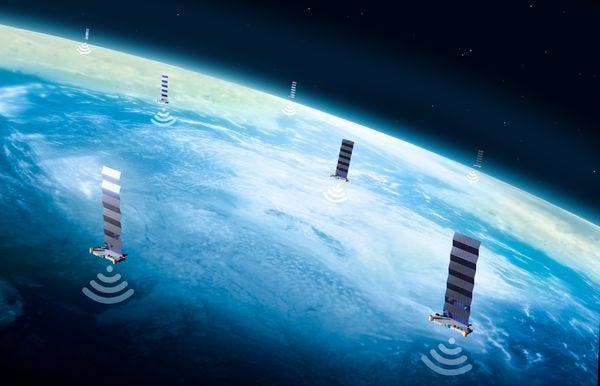 Elon Musk is acquiring Twitter, and I don't know what that means just yet. For now you can still connect with me there @hawaii, but if you're moving to another platform, I want to know which one!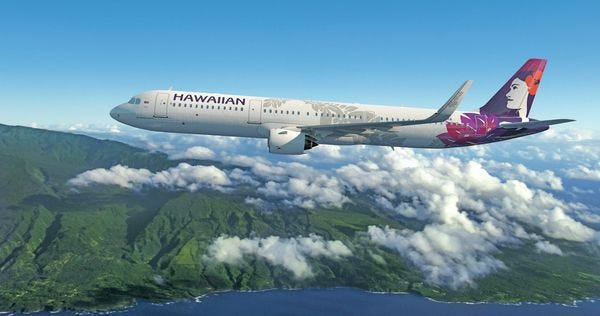 Hawaiian Airlines' fleet of Airbus A321neo will be outfitted with Starlink internet.
While the global chattering class was fixated on Elon Musk's $44 billion takeover of Twitter, Hawaii residents were also processing the news that another of Musk's companies had signed a deal to provide in-flight broadband internet for Hawaiian Airlines passengers.
The airline said that it is the first major air carrier to ink a deal with Starlink, a division of SpaceX, for connectivity.
The press release went out early in the morning, leaving most local media no choice but to basically rewrite and publish it as breaking news. While regular travelers and customers of Hawaiian were happy with the announcement, there were limited details available.
Aviation and telecommunications geeks also had lots of questions.
In-flight Wi-Fi is not yet everywhere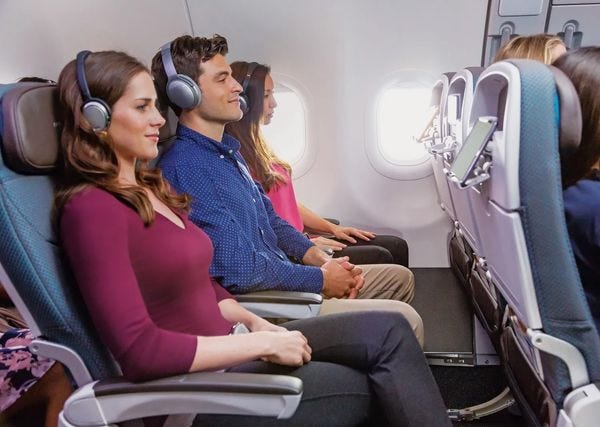 The promo image distributed with the press release. What ample legroom!
While the ability to connect to the internet while on a commercial flight is common, it's still not universal.
We've come a long way from Boeing's shortlived Connexion offering, which wound its way through international regulatory review, secured worldwide ground stations and satellite leases, and signed up a dozen airlines before launching in 2004... and shutting down two years later.
The company blamed contracts canceled after 9/11, but the service wasn't especially elegant, either, costing $500,000 per plane and weighing over 500 pounds — creating more than 13,000 pounds of lift, and significant additional fuel costs.
Alaska Airlines was one of the earlier U.S. airlines to commit to providing In-Flight Connectivity (IFC) as early as 2011, then upgrading its entire system in 2018. Southwest Airlines also differentiated itself with Wi-Fi, adding satellite-based service to its entire Boeing 737 fleet in 2013.
Today, North America is the most connected region, with almost two thirds of the commercial fleet featuring IFC. Globally, more than 9,300 aircraft are connected.
But that does not include Hawaiian Airlines planes.
The tortoise and the hare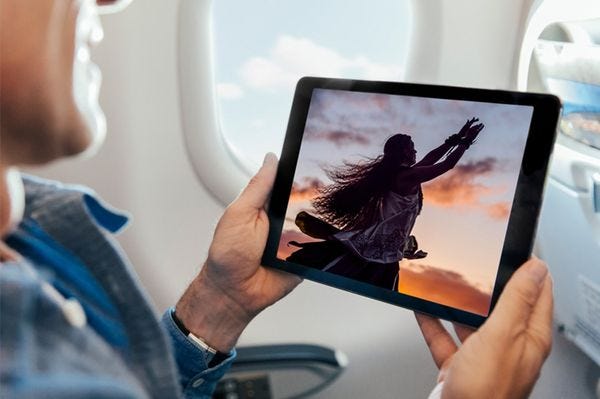 Hawaiian Airlines says passengers can "can stream inflight entertainment to their mobile devices, tablets or laptops."
"We do not currently offer Wi-Fi connectivity on any of our aircraft," Hawaiian Airlines spokesperson Alex Da Silva told me.
Indeed, while Hawaiian invests significantly in its in-flight entertainment, including several original and exclusive productions, it's delivered via a closed network requiring a mobile app or airline-provided tablet to acess.
The lack of Wi-Fi is not much of an issue on Hawaiian's hundreds of weekly inter-island flights, which spend less than an hour in the air. But with some 10-hour-plus routes, the half-day disconnect can be a deal-breaker for some travelers. Competitors have been able provide connectivity over the Pacific Ocean for some time.
(Hawaiian Airlines softens the blow by being one of the few airlines still offering in-flight meal service... and the food isn't half bad.)
That changes with Starlink. And while neither company is promising a specific level of broadband internet service (preventing comparisons with competing services from Intelsat and Viasat), they are claiming it will be "the world's best inflight internet connectivity."
"Hawaiian Airlines is ensuring its passengers will experience high-speed internet the way we expect it in the 21st century, making hassles like downloading movies before takeoff a relic of the past," SpaceX VP Jonathan Hofeller said in the release.
And given Starlink's growing global coverage, there will be no need for an aircraft to switch between satellite-based services over the open ocean and ground-based services over land.
"With Starlink, all connectivity will be provided via Starlink satellite, worldwide," Da Silva said.
"We waited until technology caught up with our high standards for guest experience, but it will be worth the wait," Hawaiian Airlines CEO Peter Ingram added. "We waited until technology caught up with our high standards for guest experience, but it will be worth the wait."
How long a wait? Hawaiian Airlines and Starlink say they will be "installing the product on select aircraft next year" — which leaves a lot of wiggle room.
Pending regulatory approval

There's likely no date for launching Starlink service on board Hawaiian Airlines flights because it has yet to be tested and approved for deployment by federal regulatory agencies like the FCC and FAA.
"Starlink is well underway with the development and testing of this product in aircraft," Da Silva said. "We have not done testing in our aircraft."
In fact, Hawaiian Airlines may have leapfrogged competitor Delta in signing a deal, as news broke only last week that Delta was actively testing Starlink hardware on its planes.
On the other hand, while Hawaiian is the first "major" airline to sign up for Starlink, the firm technically inked its first airline deal four days ago with private jet charter service JSX. That company predicted its planes would be connected by year's end.
Starlink has had its eye on the skies for a while. The company submitted its first FCC applications last year, including details on a "ruggedized" version of its hardware for use on various vehicles. Hofeller said in a conference just last month that the IFC space was "ripe for an overhaul."
"Starlink will be responsible for any regulatory approvals and the engineering certification required to install their terminals on our aircraft," Da Silva said.
Shiny new Starlink tech

That certification is not guaranteed, of course. And Starlink has not been without controversy and complications.
The Starlink mission is to provide internet access worldwide through a constellation of as many as 30,000 satellites blanketing the Earth. And as thousands upon thousands have been deployed, Low Earth Orbit has been getting pretty crowded.
Astronomers around the world have raised the alarm over how space observation is being adversely impacted by Starlink, criticism the company has attempted to address.
In December, China blasted the U.S. after it says Starlink satellites nearly collided with its Tiangong space station.
And in February, a solar storm knocked most of the satellites from a recent launch out of the sky.
Meanwhile, the "laser mesh network" that Hawaiian Airlines and Starlink tout in their press release is part of the latest "Block v1.5" iteration of its satellite hardware, which it only began putting in place last summer. They are either behind schedule, or not even really operational, according to the space nerds on Reddit.
Related Reading: Hawaii community on Reddit hits major milestone
Nevertheless, Starlink service has received decent reviews, and is seen as a lifesaver for people in rural remote areas — including war-ravaged Ukraine.
The news of trans-Pacific service was seen as a good sign by Hawaii residents who don't have easy access to internet service on the ground, and have been waiting for Starlink to become available in the Aloha State. (The company did file an application last year to place a base station on Molokai.)
"A lot of families that can't access the internet here [on the Big Island] and this might be a viable option for them," one Redditor noted. "Really hurt a lot of kids during lockdown when they could not come to school because they had no internet for distance learning."
Header photo courtesy Mark Garlick/Science Photo Library and Getty Images.