Discover more from Hawaii Bulletin
Island innovation in focus. Hawaii-based science, technology, startups and entrepreneurs, featuring local leaders, creators, educators, and more.
Over 5,000 subscribers
Next Weekend Brings Back Startup Weekend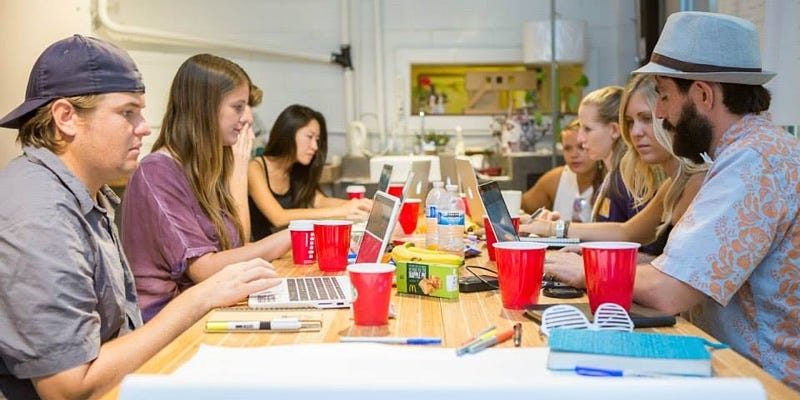 The first time I'd heard of Startup Weekend was back in 2008, when half a dozen geeks holed up in an apartment near Ala Moana to try and take the "launch a startup in 54 hours" challenge. The first official event landed in 2011, and by last fall, more than a hundred people participated.
Over the years, countless great ideas were explored, some going on to become apps or startup companies.
"Startup Weekend Honolulu provides the opportunity for anyone to launch their idea for a business or fulfill a desire to experience working with a startup company while we at SWHNL provide the right tools and education," lead organizer Bryan Butteling said in an email. "We have seen eight companies launch from this event in the seven years since we started and countless other entrepreneurs inspired to pursue their own ideas."
But Startup Weekend is most certainly more about the journey than the destination.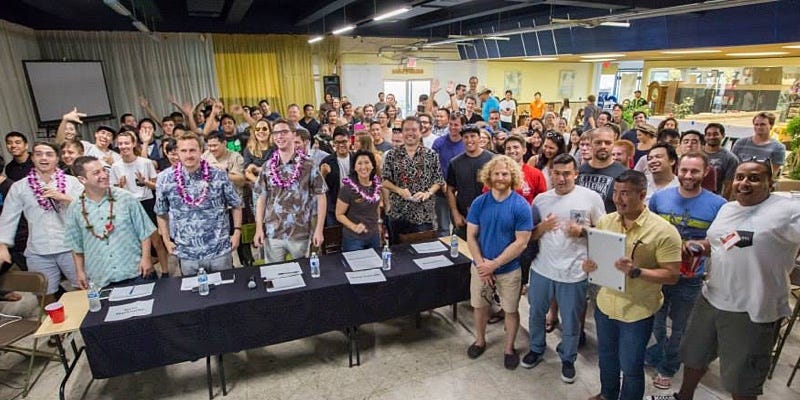 This upcoming weekend, June 19-21, Startup Weekend Honolulu returns with a "Summer Edition." And as lead organizer Butelling explained on Bytemarks Cafe on Wednesday, the doors are open wider than ever. In order to make Startup Weekend more accessible to newcomers, there were three workshops leading up to Friday, focused on the lean startup methodology, agile development, and making pitches.
The official site explains:
While the event typically attracts a mix of programmers, designers, and entrepreneurs, we're looking for anyone of any professional background to participate including students, marketing and PR professionals, accountants, teachers, lawyers, retirees, active duty military or veterans, to turn an idea into a business.
"We've seen firsthand how a diverse range of skills and experiences enhances a startup's plan and approach to success," Butteling wrote. "We believe everyone has something to contribute to their team and to the event overall so we hope to see even more participants from outside the startup community join us."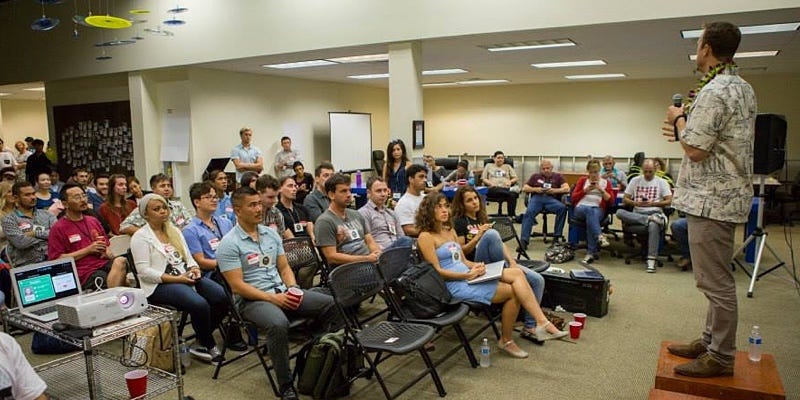 The weekend begins with rapid-fire pitches on Friday, with would-be team leaders given only 60 seconds to present their idea, including how it might succeed as a startup business. Participants will vote for their favorites, and the top 15 ideas will move forward. Teams will form and, with the help of designated mentors, spend the next two days designing and building their idea into a business plan.
Sunday evening brings the moment of truth, final pitches before a panel judges. The judges include Peter Rowan of Blue Startups (and most recently a corporate vice president of new ventures at Coinstar), Omar Sultan of Sultan Ventures, and serial entrepreneur Steve Haumschild, currently leading Lanikai Brewing Company.
Startup Weekend also has its first local title sponsor: Hawaii National Bank. As a former employee, I'm glad to see the small, family-owned community bank reaching out to the startup and entrepreneurial community. They join a slate of platinum and gold sponsors in making the event possible.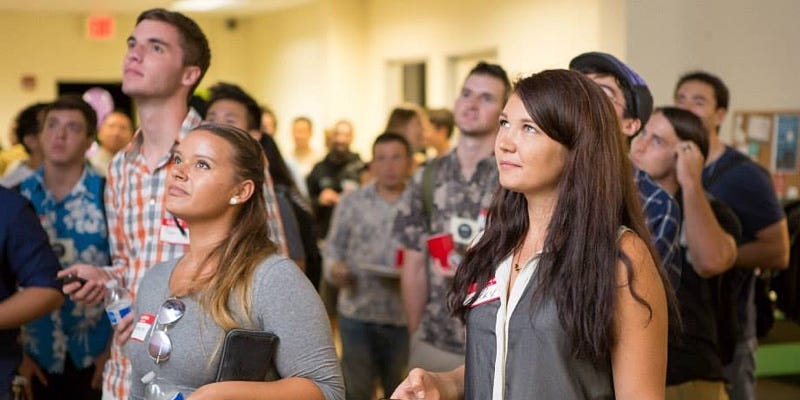 Startup Weekend will be hosted at ProtoHub Honolulu, although teams are encouraged to claim some workspace nearby at BoxJelly to get their work done.
Tickets are available online for $75 for Developer, Designer, and Business Development attendees. Students are invited to attend in any category for $35, and special discounts are also available for active duty military and veterans (by emailing honolulu@startupweekend.org). If you just want to attend the Friday night idea pitches and Sunday night final pitches, there are special tickets for $25.
A pretty good deal, considering that it takes an average initial investment of $50,000 to launch a startup.
For more information, checkout the official Startup Weekend Honolulu website, or connect with the event on Facebook or on Twitter. You can follow live updates throughout the weekend with the hashtag #swhnl.
Here's a video recap from the last event:
Bonus: Listen to Butelling preview the upcoming Startup Weekend Honolulu here:
https://archive.org/download/startup-weekend-honolulu/startup-weekend-honolulu.mp3
Photos courtesy Startup Weekend Honolulu on Facebook.