Discover more from Hawaii Bulletin
Island innovation in focus. Hawaii-based science, technology, startups and entrepreneurs, featuring local leaders, creators, educators, and more.
Over 5,000 subscribers
Workshops Set the Stage for Next Startup Weekend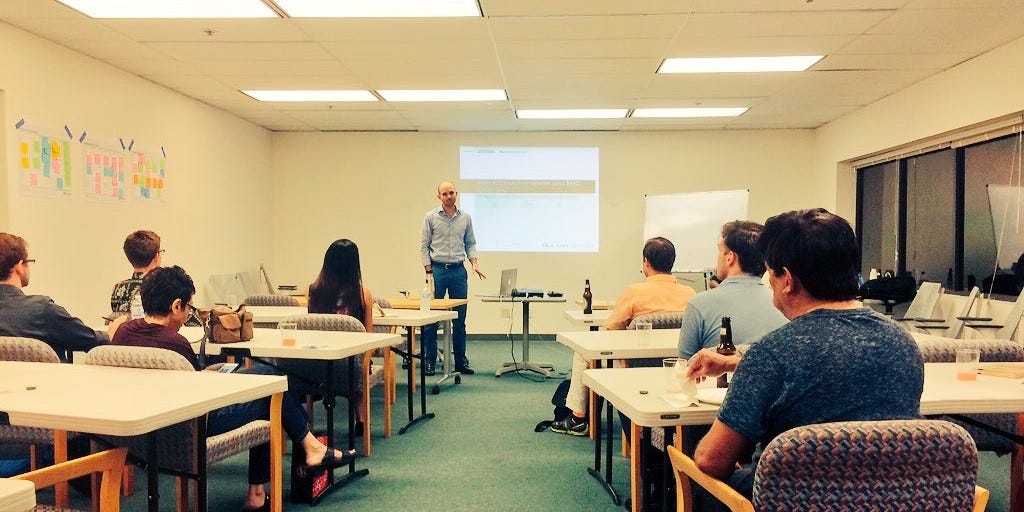 The next Startup Weekend Honolulu is three weeks away, coinciding with the 6th annual Global Startup Battle. And preparations are already underway.
Starting this past Thursday, there are three weekly workshops leading up to the main event. Similar to the run up to the last local Startup Weekend in June, the workshop series is designed to equip prospective participants with strategies, resources and tools to succeed.
"If you're new to Startup Weekend, the workshops are a great way to prepare," said Liam Clive, whose team went on to win first place. "You'll have the opportunity to learn about Startup Weekend from people who've done it before, plus you'll get the chance to meet other people involved in the local startup scene."
The first workshop, "Startup 101," was held at Sultan Ventures. Led by Sultan Ventures' Luke Tucker, it was focused on the "Lean Startup Methodology." The other two workshops will be held at the Manoa Innovation Center:
Thursday, Oct. 29 at 6:30 p.m.: World Startup Cafe Real-world problem solving. Modeled after "World Action Cafe" this workshop brings together like-minded individuals from different backgrounds to collaborate and brainstorm solutions to local and global issues. Thursday, Nov. 5 at 6:30 p.m.: Keys to Startup Weekend Success Bringing in professionals and past participants we'll dive into what makes Startup Weekend exciting, stressing, and rewarding. Come and learn some tips, tricks, and pitches.
"Before the last Startup Weekend, I attended the workshop entitled 'Keys to Winning Startup Weekend' and I had a great time [and] I had the chance to get great constructive feedback on my pitch," Clive recalled. "That feedback made a big difference when I presented my pitch at Startup Weekend."
Those pitches come on the first day of Startup Weekend Honolulu, which kicks off on the following Friday, Nov. 13 at Kakaako Agora. Participants will vote on the top pitches by 8:15 p.m., and by 9 p.m., teams will form and head over to the Box Jelly to get started. The Box Jelly will be open for 48 hours straight, as teams finish up their prototypes and final presentations.
Everyone will re-convene back at Kakaako Agora at 5 p.m. on Sunday, Nov. 15 where the surviving teams will show off what they managed to build in 54 hours. Although the panel of judges are still coming together, this round's featured guest judge is Kwame Jackson, a New York-based entrepreneur and speaker who was featured on NBC's "The Apprentice."
The workshops are free. Early-bird registration for Startup Weekend Honolulu is $75 through Nov. 1, and $99 thereafter, and includes food for the brain as well as the body. (High school and college students are eligible for a discount by contacting organizers directly.) If you're just interested in the idea pitches on Friday and final presentations on Saturday, a "Demo Day" pass is available for $25.
For more information, visit the Startup Weekend Honolulu website, follow @SWHNL on Twitter, or connect with the event on Facebook. To follow and join the conversation leading up to and during the three-day event, use the hashtag #swhnl.
Photo courtesy Sultan Ventures on Twitter.