Discover more from Hawaii Bulletin
Island innovation in focus. Hawaii-based science, technology, startups and entrepreneurs, featuring local leaders, creators, educators, and more.
Over 5,000 subscribers
Startup Weekend Honolulu Startups

Startup Weekend Honolulu went down over a 54-hour jam session in Kakaako, in conjunction with other Startup Weekend events happening around the world. The goal? To pitch, design, code and launch a startup in less than three days. The event was hosted at The Greenhouse Innovation Hub on Auahi Street. On Friday, several ideas were proposed, teams were formed, and everyone got to work. Today, the startups were presented to a panel of judges. Here were the winners and other presenting startups:
First Place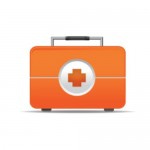 Who Will See Me "I'm sick, but I'm not dying. I want an appointment for today... Have you ever needed to see your doctor, but they've told you the next appointment is in two weeks? " The startup was created by members of the Business As Usable team at HMSA. Learn more @WhoWillSeeMe on Twitter. Second Place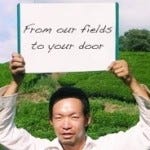 Tealet "Specialty tea directly from the grower. Learning about where your tea comes from and the art and passion that goes into producing it gives you a more enriching tea experience. Join our network and connect directly with growers all around the world." Learn more @TealetTea on Twitter and on Facebook. Third Place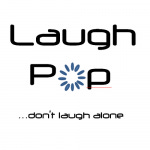 Laughpop "We provide a way for people to find others who share their sense of humor, and share the things that make them laugh the hardest. You can LaughPop jokes, pictures, video, audio, and website." Learn more @laughpophawaii on Twitter and on Facebook. The Rest of the Class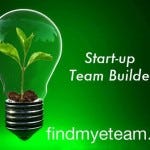 Find My E-Team "Find My E-Team is a website designed for entrepreneurs and specialists to establish relationships with each other and create startup businesses. Our website is targeted towards people who want to start startups or work on startups." Learn more @FindMyETeam on Twitter and on Facebook.
Hoodini "Escape a solitary life. Create a geofence around you or your favorite place. Add some of your Twitter friends to your hood. Enter the email address you want to use for notifications. SHAZAM! We'll notify you when your friends enter your hood."
LinkedOut "LinkedOut is using the power of nature to support the development of business relationships by connecting people outdoors. Ever get tired of networking online or indoors? We provide an alternative way for business professionals and individuals to network through outdoor activities in small groups around Hawaii (next step, around the world). There is an event for everyone." Learn more @GetLinkedOut on Twitter and on Facebook.
PartyMD "Sick and tired of showing up at lame or empty parties? Never again! Find local hotspots, and get your party on!" Learn more @ThePartyMD on Twitter.
Reward Ya "Rewardya is an advertising platform that allows merchants to participate in a loyalty based system that attracts and keeps customers coming back and allows consumers to earn rewards for their everyday purchases." Learn more on Twitter @Reward_Ya and on Facebook.
Tie Combinator "Snap a photo of your shirt with Instagram and tweet it out with our #tiecombinator hashtag, we'll tweet you back with a selection of tie styles. Choose your favorite, and we'll combinate the perfect color choices for you." This startup generated so much activity on Twitter @TieCombinator, its account was suspended. Learn more on Facebook.
The judging panel featured Hawaii's own Kevin Hughes, Tim Dick of Startup Capital Ventures, Katie Stratton from Google, Enrique Allen from the Designer Fund and 500 Startups, and John Niebuhr of Honolulu's J.J. Dolans, which also provided the delicious fuel for the weekend.
Startup Weekend Honolulu has been in the works for some time, with a false start or two coming years after an unofficial, informal event back in 2008. This weekend's success comes via the direction of Danielle Scherman and the support from premier sponsors The Greenhouse, Startup Capital Ventures, Social Wahines, and Mentalpez.