StoryTree Launches Two New Apps
StoryTree, the app startup co-founded by Hawaii-born Matt Sullivan (@MattHawaii), has recently released two new complementary apps. The first, SimplePrints [iTunes] helps you easily turn your photos into printed books. The second, SleepyTime Photos [iTunes], is "a playful way to have a little fun with your child while they are asleep."
Sullivan grew up surfing and skateboarding in Kailua, then struggled to stay in touch and share news with his family while attending college on the East Coast. He pondered the challenge of staying connected to people who may not be as connected as a web- and app-savvy student, and the idea of StoryTree was born as part of his masters design project at Stanford. That's also where he met co-founder Zach Weiner (@zweinz), who had worked with leading design firm IDEO.
IDEO senior designer Purin Phanichphant (@purincess), who also worked on the popular news app Pulse, is also part of the StoryTree team.
"Storytree is about the people you love, and we realize that stories make families and loved ones what they are: unique, inseparable groups," Sullivan wrote last October in a job posting on TechHui. "Storytree allows loved ones young and old to capture and share the stories that matter."
While still in Silicon Valley, Sullivan has said he hopes to make StoryTree a Hawaii company.
"Too many companies take the most talented people in Hawaii and move them to California," he wrote. "Why not take the best companies in California and move them to Hawaii?"
StoryTree got its seed funding from 500 Startups, after participating in its second round of pitches in August 2011. Earlier this year, the company found additional funding via AngelList. The team's SimplePrints launch got coverage in TechCrunch yesterday. [Hat tip: @ikitajima]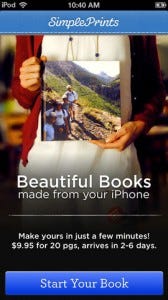 iTunes App Store Links: