Discover more from Hawaii Bulletin
Island innovation in focus. Hawaii-based science, technology, startups and entrepreneurs, featuring local leaders, creators, educators, and more.
Over 5,000 subscribers
Shifting from Sustainable to Resilient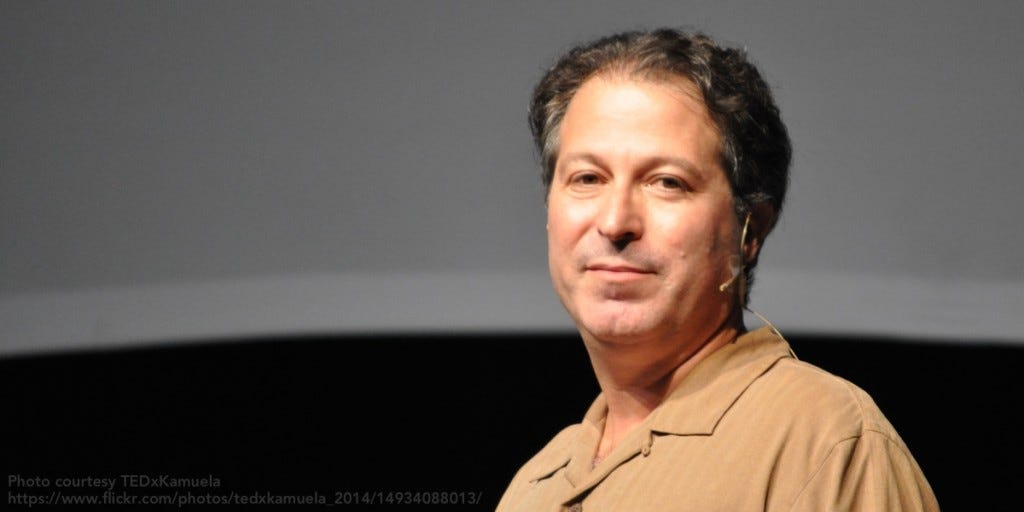 Sustainability is a good thing, right? We want to live in sustainable communities, we want those communities to grow via sustainable development, we want to build sustainable businesses, and support them via sustainable investing. Earlier this year, we had a sustainability unconference here in Honolulu to explore all things sustainable.
Of course, the word "sustainability" is so widely used, it's often dismissed as a meaningless buzzword, or even a dirty word. "Its very ubiquity has robbed it of meaning, while corrupting the principle or activity to which it is attached," notes the London-based Centre for Policy Studies.
But even if you take "sustainable" to simply mean "green" or environmentally conscious (as most people do), one Hawaii-based sustainability expert now says that sustainability isn't enough.
Michael Kramer has flown the sustainability flag for years. A partner at Big Island-based Natural Investments since 2000, he created the Hawaii Alliance for a Local Economy and serves on the board of the Sustainability Association of Hawaii. He's credited with helping pass legislation that created the "Sustainable Business Corporation, a new corporate designation in Hawaii.
He's also known outside the islands, serving on the steering committee of the American Sustainable Business Council, and on the Advocacy and Public Policy Committee of the Forum for Sustainable and Responsible Investing.
"You never really forget your first true love... and for me, 25 years ago, it was sustainability -- it was love at first sight," Kramer said recently in a TEDx presentation in Kamuela. "And then, something shifted for me, something started to change."
Some of that change, Kramer admits, was that there was some "greenwashing" going on, with governments and businesses adopting the language of environmental sustainability with no understanding of or commitment to the cause. But more importantly, he says it was clear that times have changed.
From climate change to social unrest, from volatility in financial markets to cries of revolution in many corners of the world, being sustainable -- merely being able to keep something going with neutral or better impact -- is no longer enough.
"If this is going to be the new normal, how can people feel comfortable, and how do you feel in your heart that you're going to be okay?" Kramer asks. "How do we hedge our bets in our world view?"
The answer, he says in a new book, is "resilience."
"I have been wed to this idea that maybe business could be the solution, and I still think business plays an important role, but ultimately what I started to really feel was that resilience is really the solution," he explains. "These uncharted waters that we're in right now require a completely different mindset... if we are going to face challenges, resilience offers fantastic insights as to how we can live our lives."
And Kramer is expanding his vision well beyond business. He notes that the word "investments" covers not just money, but also your time, your energy, and your attention. And building "wealth" can also include protecting your health, your family, and your community.
"We've been rather exploitive throughout our civilization, and nature is telling us to wake up and adopt a different way," he says.
The goal of Kramer's new book, "The Resilient Investor," is subtitled, "a plan for your life, not just your money." In it, Kramer outlines three strategies to grow your financial, physical, and personal assets.
"The goal is to become more resilient: able to anticipate disturbance, rebuild as necessary, and improve when possible," reads the book's description. "You'll discover that the choices making you more resilient also enhance our communities, our economy, and the planet—building real wealth for all."
Kramer will share some of his insights at a special event at 5:30 p.m. on Tuesday, March 10. He will be joined by a panel of experts will share local examples of resilience at ProtoHub Honolulu, with the $10 admission going towards supporting the venue. The panel includes:
Jeff Mikulina & David Aquino of WEfficiency

Chenoa Farnsworth of Blue Startups & Hawaii Angels

Hunter Heaivilin of Permablitz & Oahu Permaculture Guild

Hawaii State Rep. Chris Lee
For details and tickets for Tuesday, visit the event page on Eventbrite. To learn more about "The Resilient Investor," check out the Facebook page.
Here's Kramer's TEDx talk from which much of this blog post was drawn: