Discover more from Hawaii Bulletin
Island innovation in focus. Hawaii-based science, technology, startups and entrepreneurs, featuring local leaders, creators, educators, and more.
Over 5,000 subscribers
The Year Ahead in Hawaii Tech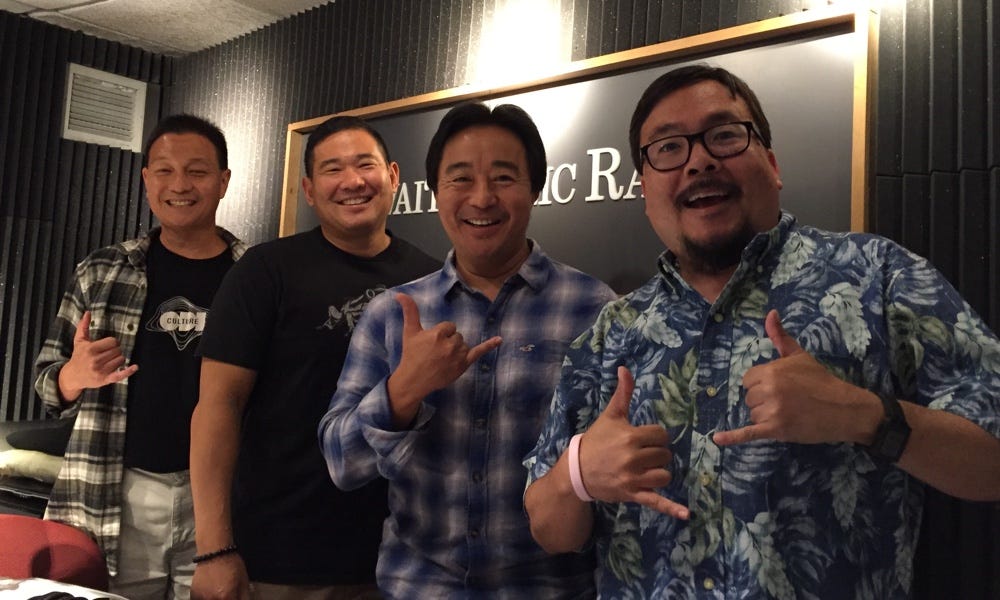 The year 2014 was a good one local geeks, with Hawaii electing a geeky governor (Gov. David Ige has an engineering and tech startup background) and the University of Hawaii naming a geeky president (David Lassner). So this week's episode of Bytemarks Cafe was a fun one, as we looked back at the past year and ahead to 2015 through the lens of local science and technology.
Sen. Glenn Wakai and Brian Dote, Mid-Pacific Institute's Chief Innovation Officer, joined us as we fielded several calls from listeners and friends who shared their thoughts. The conversation was wide-ranging:
Preeminent UAV expert Ted Ralston (09:18) called in to talk about drones in Hawaii (previewing next week's show devoted to the topic).

Island inventor Cecil Boyd (17:50) called to talk about his Quadralight project and the concept of radiant energy.

Ian Kitajima (27:59) of Oceanit advocated expanding government incentives for research and development.

Shawn "Doc Rock" Boyd (37:19, no relation to Cecil!) talked about his new laser engraving business.

Kimee Balmilero (43:20) updated us on her crowdfunding campaign for the Hawaii Sketch Comedy Festival.
Callers also wanted to talk about solar power (Brian talked about his off-grid home and car in Manoa, while Sen. Wakai predicted that the NextEra acquisition of Hawaiian Electric would mean fewer opportunities for residential solar), smart cars (Apple's Car Play and Google's Android Auto), and the potential for retinal scanner technology to find success in the consumer electronics space.
Sen Wakai wrapped up the show well:
I think this is a really exciting time to be in Hawaii. We are finally moving the needle in shifting our economy into the innovation realm. Unfortunately, we don't have Sen. Daniel Inouye to be the $440 million economic engine that he was as a single individual, and it's forced us to put on our thinking caps and figure out how we are going to fill that hole.

We see the various other industries: tourism is pretty much tapped out, it's always going to be our bread and butter but it's not going to be growing in the future. After the rail is done, I'm don't know what the horizon is going to look like for construction. Agriculture will be there but it's not going to drive our economy. It really needs to be innovation.

And as we said at the outset of this show, there's so much that is lining up properly for us to really catapult it. But it's really going to take all of us in this room, all of your listeners out there and their friends, to help us move the equation and let the rank and file citizen out there know that technology is real, it's viable, and has huge potential benefits for all of us. And if we can collectively resonate that voice in the legislature, it'll get out to the community, and then we will have finally turned the page on making technology a viable pillar in our economic future.
You can listen to the show above or on Mixcloud, or download the MP3.