Discover more from Hawaii Bulletin
Island innovation in focus. Hawaii-based science, technology, startups and entrepreneurs, featuring local leaders, creators, educators, and more.
Over 5,000 subscribers
Photo Pro to Show How to Go Retro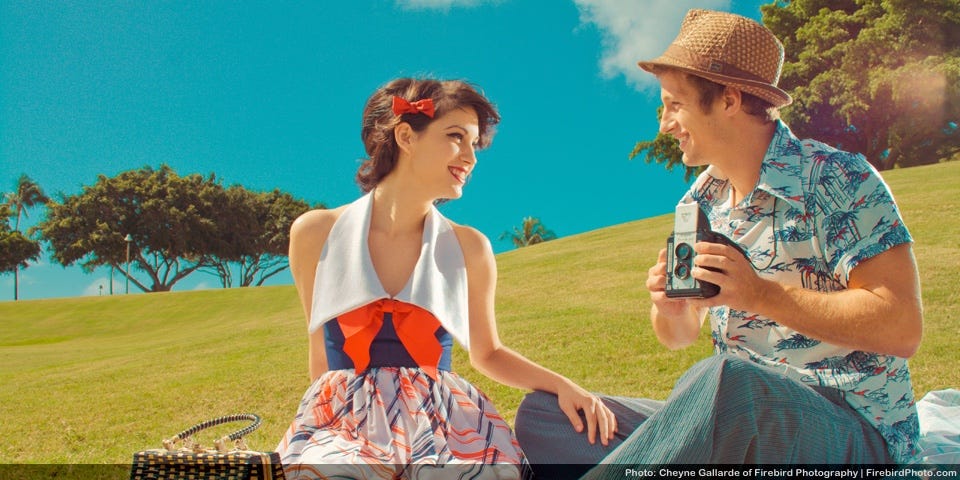 There's no denying the appeal of the warm, faded hues of old photographs. But to recreate that vintage look takes more than old clothes and an Instagram filter. If you want to infuse your pictures with nostalgia, there's no better teacher than Honolulu photographer Cheyne Gallarde, who has won widespread acclaim for his work.
Gallarde will be leading an all-day workshop on "Antique Chic Photography" on Saturday as part of the Fall 2015 Pacific New Media semester at the University of Hawaii at Manoa's Outreach College.
"Learn how to create portraits that look and feel like vintage photographs and dramatic portraits in the style of classic film noir," reads the course description. "From costuming and lighting to composition and color-grading, learn to create scenes and not just document the ordinary."
I've known Gallarde for more than a decade, from his "2 Scoops Rice" blog back in 2004 to the fun and carefree golden years of the local Flickr photo community. As fellow Scorpio, I've sometimes stood in awe of the passion with which he's pursued his craft, exposing all sides of the creative process. And he never did anything halfway.
Nearly three years ago, he came up with the "Universe of One" portrait book concept, and launched a successful Kickstarter campaign to bring it to life. Gallarde himself was in each photo, but he played a vast cast of characters across the collection. He meticulously reproduced self portraits submitted crowdfunding backers, becoming "twinsies" through everything from lighting to costumes to props.
The project went viral, netting coverage from the Huffington Post, CBS News and the Daily Mail in the UK, which described it as a "series of incredible portraits." (You can also watch his pecha kutcha presentation about the project.) The following year, he ran another successful Kickstarter campaign for "Twinsies Volume II."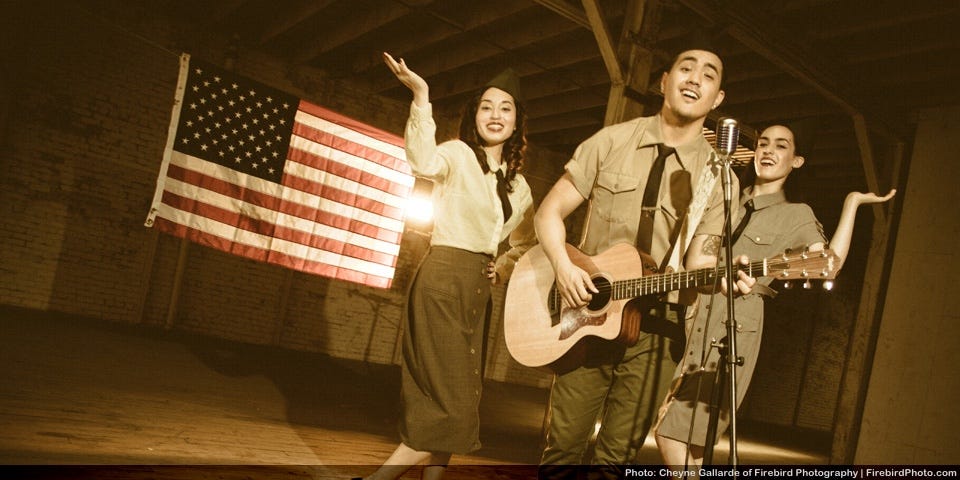 Attention to detail, skill and experience comes through in his work under the banner of Firebird Photography, specializing in retro and vintage-style imagery. Gallarde shoots digitally, but his post-processing is informed by traditional film developing, and he employs cinematic lighting and "old-Hollywood physical effects" to get memorable results.
"We love the 1950's because it was a time of unflinching optimism -- the war had ended and America was moving forward... technology was progressing and America believed in the future and space travel," he writes. "It was also a time of dapper men, fashionably curvy women and wholesome goodness, all things which have become common elements in our photos."
He calls the style "antique chic," and that's what he'll be teaching at UH.
Gallarde's workshop, which is part of Pacific New Media's "Digital Imaging" certificate program, runs from 9:00 a.m. to 4:00 p.m. on Saturday, Oct. 17 on the UH Manoa campus. Supported in part by the State Foundation on Culture and the Arts, registration costs $120, which can be paid online. For more information
Photos by Cheyne Gallarde/FirebirdPhoto.com.