Civil Geeks: Learning to Live with Vog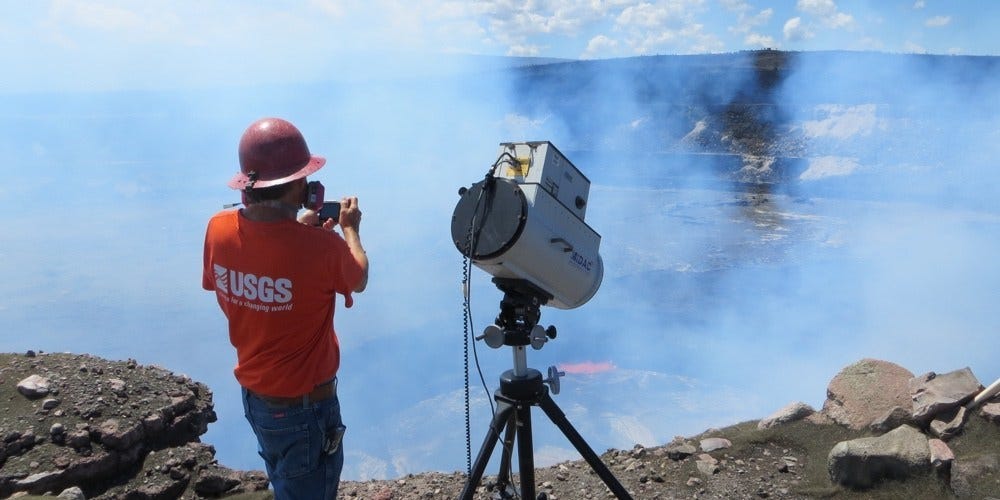 My latest "Civil Geeks" column features a new website designed to help Hawaii residents cope with life downwind of an active volcano.
The website — along with a booklet of frequently asked questions, a brochure and poster about protecting yourself during vog episodes — came together following a 2015 study by Horwell, which looked at how local communities perceive and deal with vog as well as how they seek and receive information.

"Feedback from the community highlighted the difficulty many people were having in locating vog resources and the concept of creating a vog dashboard was born," Elias said. "Our group is familiar with the various monitoring networks and vog resources associated with Kilauea and so were in a good position to help consolidate this information."
Read the full article: Feeling the Vog? This Tool Can Help You Deal
Photo courtesy Janet Babb/USGS/HVO.