Discover more from Hawaii Bulletin
Island innovation in focus. Hawaii-based science, technology, startups and entrepreneurs, featuring local leaders, creators, educators, and more.
Over 5,000 subscribers
VR Junkies Comes to Hawaii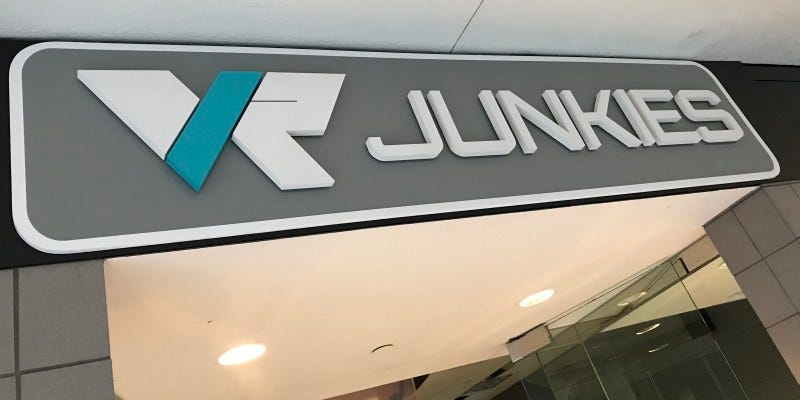 There's a newly opened virtual reality gaming shop at Ala Moana Center called VR Junkies Hawaii. It's actually part of a national chain, which Opapo Fonoimoana discovered in Utah and brought back to Honolulu. We were introduced to Opapo by local software developer Evan Nagle, and interviewed him about VR and his business on Hawaii Public Radio. It was great to hear how he saw gaming as just the entry point, and that he had a broader vision for bringing VR to the masses.
Before the show, Burt Lum and I headed down to check it out in person:
It's not easy to maintain a retail storefront for any product, let alone something relatively new like virtual reality. Last year, my son Alex and I checked out "Lost Inside," which was launched by local entrepreneur Rod Nakama in Kaimuki. He closed up shop a few months later, but continues to run The T-Shirt Lab.
With the official VR Junkies Hawaii grand opening coming up in a few weeks (hopefully after adjacent mall construction), here's hoping Opapo and his colleagues can make this work.
I took my sons back to VR Junkies yesterday, and although it was expensive, my kids certainly felt it was worth it! There is a 10 percent across-the-board discount in place now, with a rewards program and additional pricing options planned.