Discover more from Hawaii Bulletin
Island innovation in focus. Hawaii-based science, technology, startups and entrepreneurs, featuring local leaders, creators, educators, and more.
Over 5,000 subscribers
Wahiawa to Host Surf-Inspired Art Show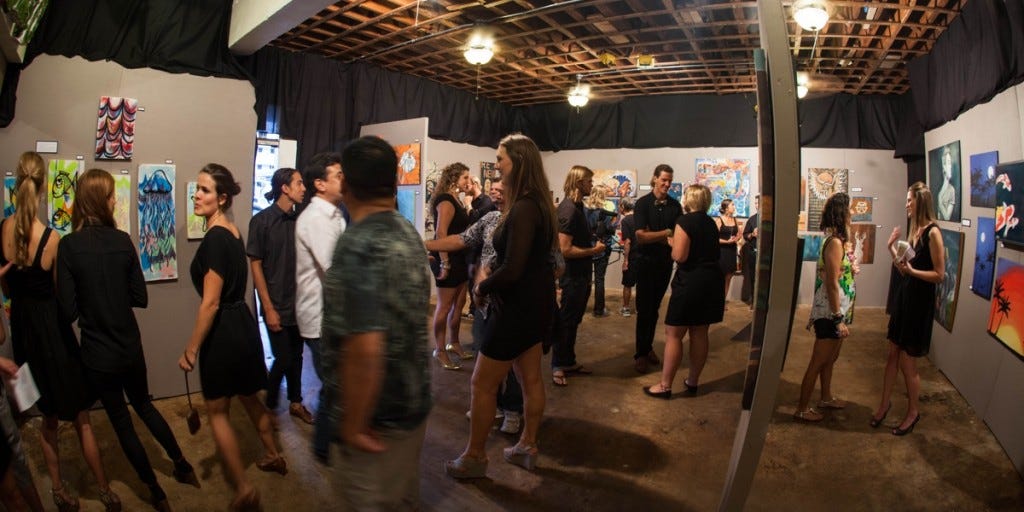 Some artists like to work in quiet studios or windy rooftops, while others find inspiration in rainforests or bustling coffee shops. An upcoming art festival, however, will explore the creative connections between people and the ocean.
The "Surf Art and the Surfer" art festival will be hosted in Wahiawa by Surfing the Nations this weekend. The third annual event "celebrates the art of self-expression, surf, and the transformation of Wahiawa," and builds upon traditional art exhibits with hands-on activities, food, local merchants, music and other entertainment. Renown local artists like Mark Brown and Kelly Turner will have work on display, as will be creations by Wahiawa students. Local artist John Carper will do "live art," food trucks and booths will be provided by Street Grindz, and the Surfers Coffee bar will be serving drinks while local musicians and dancers perform.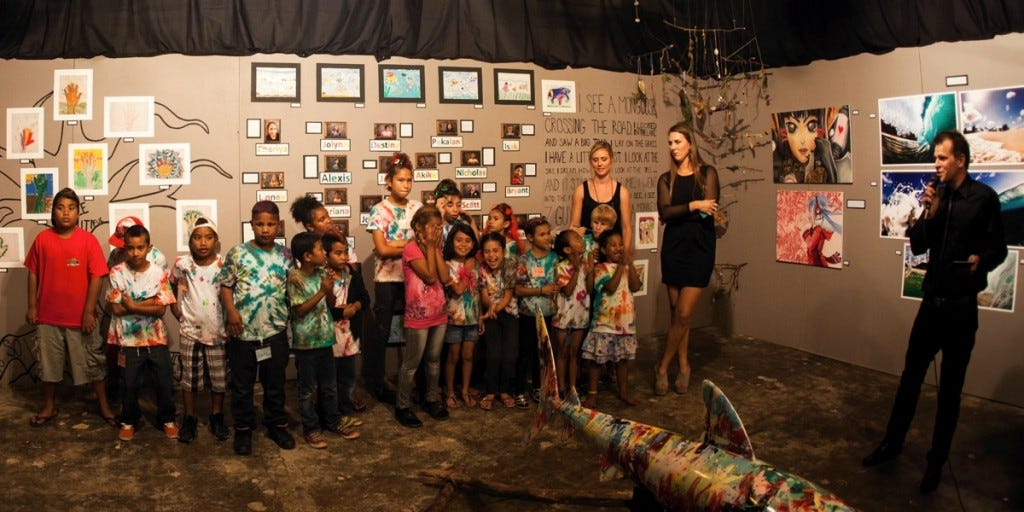 Sabrina Almo of Surfing the Nations tells me that they are expecting at least 800 people to participate this year, helping to foster the arts community in Central Oahu as well as support the non-profit group's humanitarian work. Among its current projects is the construction of a new Community Outreach and Training Center to house educational services for local kids and young adults.
"Surfing The Nations strongly believes in using art and surfing as a medium to change communities and bring people together," the group explains. "We are hoping to witness amazing changes in the community and in the heart of the local kids... this center will become a place where children will have the chance to ignite their dreams and passions."
The art festival will include a special display documenting the history of Surfing The Nations, which fosters the transformation of local and international communities through the sport of surfing and selfless service, as well some of the dedicated volunteers and the lives that they've changed for the better.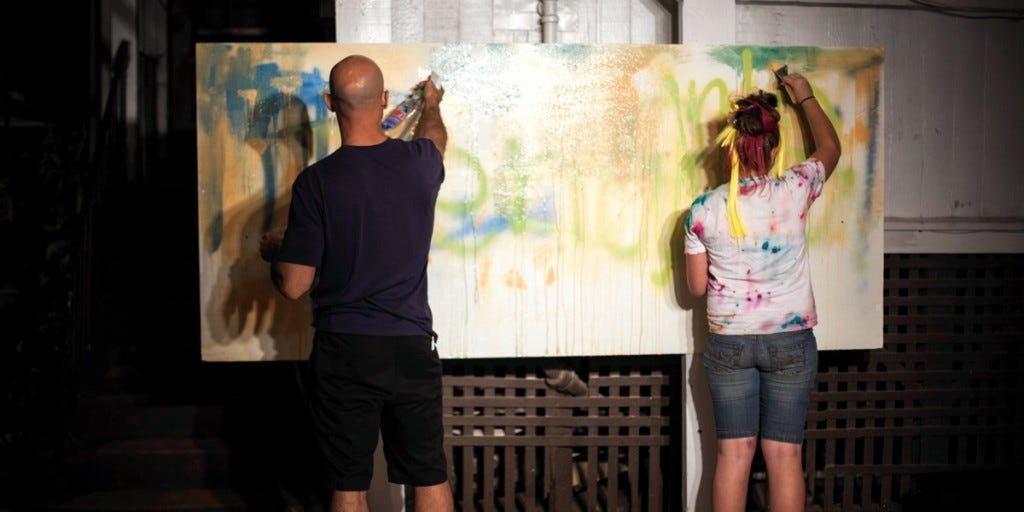 Surfing the Nations was founded in Wahiawa but has international aspirations, captured in the group's motto, "Surfers giving back."
"We believe surfers have a unique calling on their lives. To go into the loneliest and most desolate sectors of their community, the tiny pockets of the world that have been overlooked or forgotten, to be the change that this generation so desperately needs," notes the website. "Our hope is that as they learn to serve others, they will grow into positions of leadership and maturity themselves."
https://vimeo.com/120857505
To help raise awareness of the group's work, it has partnered with California-based Cobian Footwear and surf and lifestyle retailer HIC to distribute special "Surf Art and the Surfer" shirts, free with each pair of Cobian slippers purchased.
The third annual Surfing The Nations "Surf Art and the Surfer" Wahiawa art festival will take place from 6 p.m. to 10 p.m. on both Friday, Nov. 20 and Saturday, Nov. 21 at 56 Ohai Street (just off Kamehameha Highway) in Wahiawa. For more information, visit SurfingtheNations.com, or connect with the group on Facebook.