Discover more from Hawaii Bulletin
Island innovation in focus. Hawaii-based science, technology, startups and entrepreneurs, featuring local leaders, creators, educators, and more.
Over 5,000 subscribers
Gallery: Yamanashi Club Annual Picnic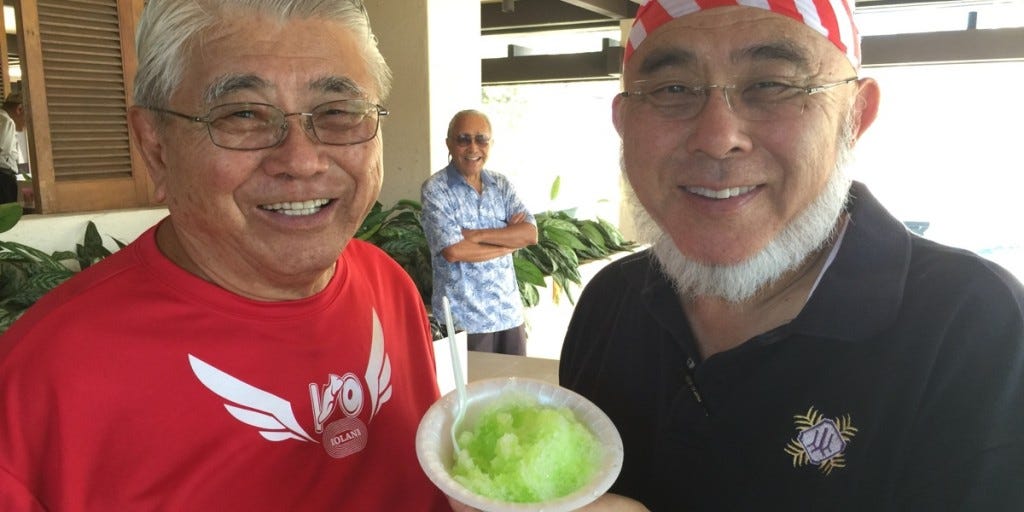 Every Labor Day weekend, the Yamanashi Kyoyukai Friendship Club holds its annual picnic at McCoy Pavilion in Ala Moana Beach Park. My dad Walter has been part of the club leadership for over a decade, and he and his wife Gayle have worked hard to ensure it continues and keeping it a family tradition. Despite the stormy weather of recent days (and expected in the next few days), it was a beautiful day today.
The club has been around for nearly a century, connecting local Japanese Americans with their heritage and family history. The Yamanashi Prefecture is in central Japan, west of Tokyo. While thousands of contract laborers came to Hawaii from Japan during the era of the sugar plantation, immigrants from Yamanashi were far less numerous than from regions further south, making the local club considerably smaller than thriving groups celebrating roots in Fukushima, Fukuoka, or Hiroshima.
The picnic is a wonderful gathering of several generations of Japanese American families, and each year also welcomes students and relatives visiting from Yamanashi as well. Here are select photos from today's picnic, and you can view the full gallery on Flickr.
For a real blast from the past, here's a video I made ten years ago at the same event. It's quite something to see how much and yet how little things have changed.